22 PIEDS SUR TERRE
---
PROJECT REWARDED AT THE ALPEXPO WOODEN BUILDING AWARDS 2011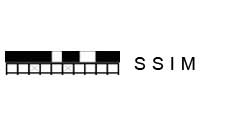 ---
Is it still possible to conceive a house that is specifically Norman without falling into pastiche?
We think so.
Under its roof one hundred feet long this farmhouse unites a weekend house with a workshop separated by a terrace / entrance porch.
It uses the same wood building system as cottages. Besides it optimizes the air conditioning system. As positioned, wooden filters serve as its northern entrance façade while its southern facade is largely open to the bocage. A glass roof absorbs solar heat from morning till night.
Slightly raised and so protected against dampness the house adapts itself to the specific topography of the pasture as it is. Why burden oneself with maintenance of a lawn each weekend?
This project was rewarded at the Alpexpo Wooden Building Awards 2011. The results were announced on 15th April at the ninth European Wood and Sustainable Home Show in Grenoble. This annual competition recognizes the work of architects, builders, designers and craftspeople on projects carried out during the last 10 years.

---
Project : Longère Normande / Location : Saint-Siméon – Normandy – France / Client : Private / Project Area : 150 sqm / Architects : Laetitia Delubac and Christian Félix architects, Paris, France