HOLIDAY COTTAGE
---
HOLIDAY COTTAGE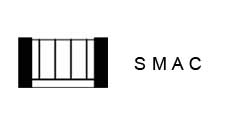 ---
In the Normandy countryside summer nights are fresh. Days may be rainy.
From the extension of this little holiday cottage, you can now observe the Milky Way at night without being damp or bothered by insects. It is also possible to listen to the rain falling on the glass roof while reading a good novel looking over the garden.
However,  the weather in Normandy can be fine in winter and summer alike !
During the summer months natural shades from the  trees dance on the walls and floor of the living room. In the winter sun shines into the heart of the cottage through the glass square perched between two large cupboards dressed in black wood clinkers. Cupboards for storing, a bookcase and all leisure equipment that this charming cottage of 20 m² lacked.

---
Project : Verre au vert / Location : Saint-Maclou, Normandy, France / Client : Private / Project Area : 20 sqm / Architects : Laetitia Delubac and Christian Félix architects, Paris, France / Photographs :  Laetitia Delubac